Sternschule
General description
Sternschule is a private school with public status for kids from grade 1 to 8. Classes are held on the principles of the Dalton Plan by Helen Parkhurst.
Self-responsibility, individuality, social competency and time-management are the main premises of the pedagogy in Sternschule. The goal of our educational work is to support the development of the children into shining personalities with belief in their self-efficacy.
Since 2013 Sternschule is a certified "International Dalton School"!
At the moment 81 children from the age of 6 to 14 attend the school and are taught by 12 teachers (not all in full time).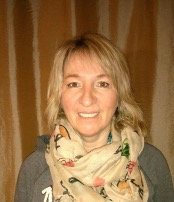 Simone Reichenberger
We are very proud that Sternschule became a certified Dalton International School in autumn 2013. We believe that Helen Parkhurst`s Dalton Plan is the pedagogy that fits perfectly into the 21st century. With Dalton International, we are able to bring the Dalton pedagogy into focus, so it can receive a greater value in Austria.
Specific for this school
The basic philosophy of the Sternschule includes the understanding of differences in development between students and the acceptance of these as the basis of the educational work.
Independent work in a system of freedom and security.
Friendly, familiar environment: working in small groups with individual support
Talent promotion: Findings from talent research are integrated into everyday school life.
The educators see themselves as advising, coordinating and helping companions for the students.
Strengthening social skills by accepting every single child in their individuality and treating them with respect in everyday school life.
Certified 'Ecology School' and 'Happiness School'
International Dalton Schools