Delftse Daltonschool
General description
The 'Delftse Dalton School' is a primary school: the world in miniature. It is a place where children learn together and respect each other. We welcome all children as pupils at our school.
The 'Delftse Dalton School' works along the core principles of the Dalton system: responsibility, co-operation, effectiveness, independence and introspection.
We have designed our education method based on the needs of children. We look at what they need to be able to have pleasure in learning. We involve the parents in the development of their child and keep them up to date with their progress. We have a:
school support team;
system to monitor the progress of each pupil;
a communication platform for the parents.

Group teacher Joyce Wierda is actively involved since 2011in this internationalization.
J.wierda@delftsedaltonschool.nl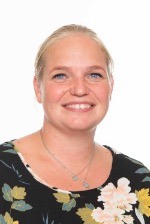 We are one of the first 'Members of Dalton International' and we are always happy to have foreign guests. Since 2009 we've got the status of "INTERNATIONAL DALTON SCHOOL".
Specific for this school
We are proud to be a Dalton School, and therefore we decorated our school building with the main Dalton premises.
Please have a short visit to our school and click on:
International Dalton Schools